Our Soulz jewels are always personal and tailor-made! We design the ring with your text,words, symbols, or your drawing or design ...
Soulz jewels are developed with a special 3D computer program where we can view and edit jewel in every detail from all sides. Once the drawing is finished, we can print out the jewel in resin. The printing itself, however small it is, it takes a lot of time because each layer from which it is built is very thin. We work with lost wax technique. So your ring is made only one time and is unique !
Once the jewel in resin is printed, the jewel is cast in silver (925) or gold , finished matt or shiny, put with gemstones or cubic zirconia.

Make no mistake our SOULZ rings take a lot of handwork. The 3D technology makes that possible where the human hand fails !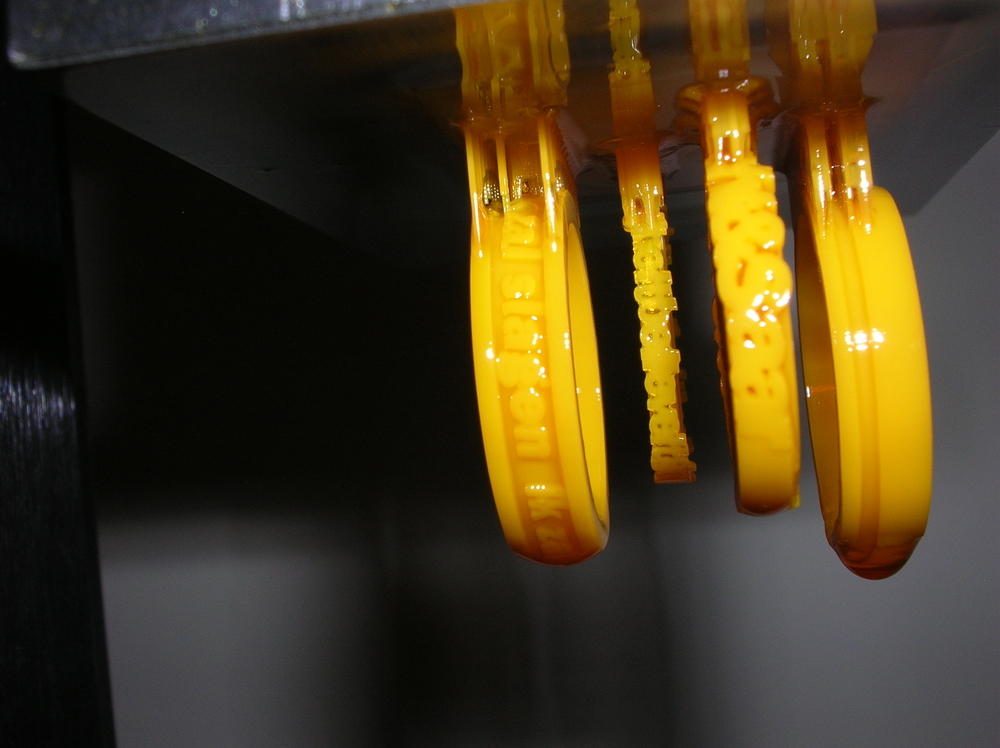 ---